Founded in Switzerland and active in both China and Europe, Lemanarc S.A. is an international architecture design office with operating branches in Lausanne, Switzerland and Shanghai, China. It specializes within a wide project field ranging from health care, educational and cultural facilities to traffic hubs and urban complex, etc. Lemanarc focuses on providing professional design solutions that achieve functional, formal and technological excellency under reasonable budgets.

Centered on the guidelines of its chair architect Vincent Zhang, a Swiss with Chinese origin and one of the most international Chinese architects nowadays, Lemanarc S.A. inherits and benefits from its duplicity of oriental and occidental identities, a precious mixture that embraces both the accurate rationality of western culture and the free-flowing, all-inclusive spirit of eastern tradition.

Through the combination of traditional identity with contemporary building technology, we are famous for, and surely proud of, our enduring practice of gardenizing architectural environments, especially the continuous exploration of implanting gardens within high-density and functionally complex areas.

During decade-long practices, Lemanarc has acquired remarkable design know-how and experiences with respect to large scale, high complexity projects, most notably the design of health care facilities such as Nanjing Drum Tower Hospital (260,000sqm, 2004),Shanghai Oriental Hospital (82,000sqm, 2008), Shanghai Hongqiao International Healing City (600,000sqm, 2010) and Nanjing Pukou International Healing City (400,000sqm, 2012). Other functionally and technically complex projects include Shanghai Pudong Broadcast & TV Center (35,000sqm, 2010) and China Meteorological Satellite Center (2005), etc.

With confident ambition and diligence, which are indispensible for our success, Lemanarc S.A. is also a modest team that listens carefully to the needs of clients. We are committed to the collaboration with clients in order to arrive at final solutions that answers in most elegant ways to what they really want.

Lemanarc SA (China)
No.8, Lane 815
North Shanxi Road
Phone +86 21 6215 7392
Fax +86 21 6215 7483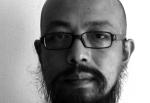 Specialization
Architecture
Interior Design
Landscape Architecture
Urban Planning